Hello, there!
MasterZ Studio offers Special Arts & Craft programs and activities for PD Days, March Break Camp and Summer Camp, also has Birthday Parties for our new friends. Kids can get art inspired by our projects through a variety of media in Art Adventures.
Food Alert!
This is a nut free studio; please make sure to pack a snack/lunch that is free of all kind of nuts and all packaging that says it may contain traces nuts.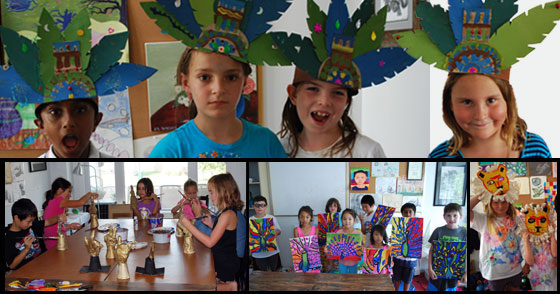 Children in our summer camp had wonderful time. Each week is an opportunity to try something new; everyday we learn, draw, and play. So that MasterZ summer camps have gotten very successful and excellent results.
PD Day Camps / Day Camps
Special Arts & Craft Classes on holidays
$40 full day /per child
* Snacks and Lunches are not included.
Full Day 9:00am - 4:00pm
MasterZ Studio has Special Arts & Craft Activities for PD Days, Camps, also we offer Birthday Parties. Kids learn to work with their hands and minds to explore artistic creation. These Arts & Craft programs are filled with fun art projects!